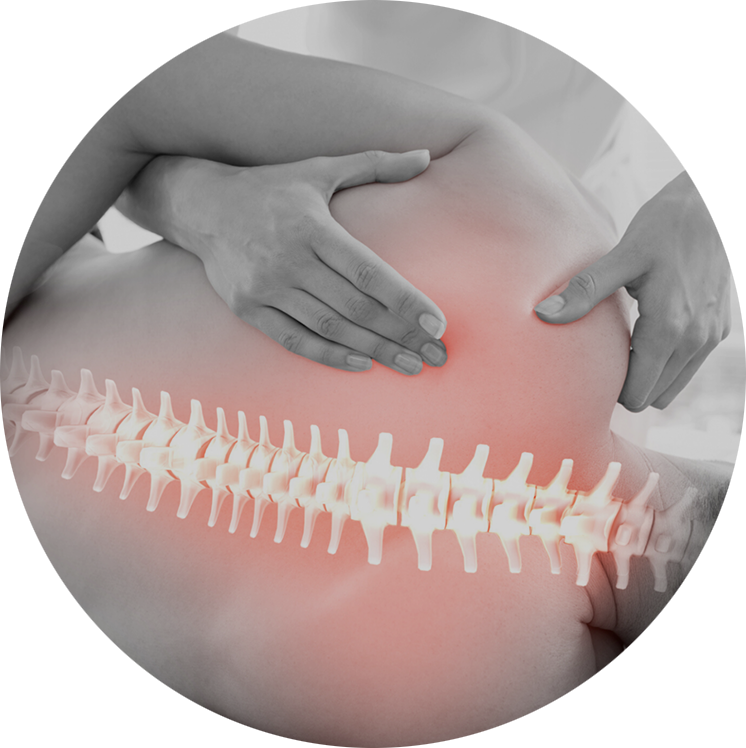 We are here for YOU!
We can help you recover from a motor vehicle accident (MVA), neck pain, back pain, shoulder pain, sciatica or if you just need to improve your health and get back to living your best life.
Benefits of chiropractic care
Chiropractic care has been known for over a century to be a safe, natural and non-invasive health care option that is appropriate for all ages and activity levels.
Your chiropractor at Affinity will listen to understand your health goals, empower you to achieve better health and return to a normal active lifestyle, while working to find long term solutions to your physical pain and educate you with tailored self-care plans.
Through multiple techniques, including spinal and extremity joint manipulations, activator technique, sacro-occipital technique, muscle release techniques, trigger point therapy, rock taping, and kinesiology, we provide the helpful steps the body needs to take to work in an optimal manner. We will also identify possible weak areas which could lead to future problems or injury and take the necessary steps to make sure that does not happen through what we call prehab therapy.
There is more to chiropractic than relief of aches and pains. Our primary focus is the integrity of your nervous system, which controls and regulates every cell and tissue of your body. The moving bones of the spinal column can improve a vital communication link between your brain and your body. We can help improve the function and structure of the spine, therefore reducing the interferences.
The result? Even non-spinal-related health problems can show improvement without drugs or surgery, regardless of age.
A common misconception about the chiropractic process is that it just focuses on issues related to back pain or the spine.
In reality, chiropractors are human movement experts that work to bring the body as a whole into balance. With intensive education in the muscle, bone, and nervous systems (and how they work together), chiropractors are able to get to the root of problems and don't just treat symptoms. Read More…
As part of our multidisciplinary clinic, our leading healthcare professionals at Affinity Family Wellness are dedicated to helping you achieve your health goals – combining skill and expertise that spans the entire chiropractic, physiotherapy, massage, counselling, registered dietetics and exercise rehabilitation wellness spectrum.
AS A TEAM, WE PROVIDE A WHOLE-BODY HEALTH AND WELLNESS APPROACH.
Book an Appointment