Physiotherapy is a health care profession that helps people manage acute or chronic pain and regain mobility. Kelowna's leading team of experienced and qualified physiotherapists work with people of all ages, to help you recover from an injury, reduce pain, and improve your overall quality of life.
The Physiotherapists at Affinity Wellness can help you recover from an injury by reducing pain and inflammation, improving your range of motion, and gaining mobility. Your therapist can provide education and pain management. They can also help you prevent injuries by teaching you how to properly move and exercise, and improve your overall quality of life.
We offer a variety of services, including dry needling, manual therapy, exercise prescription, concussion therapy/rehabilitation and very soon… yoga therapy.
Book an Appointment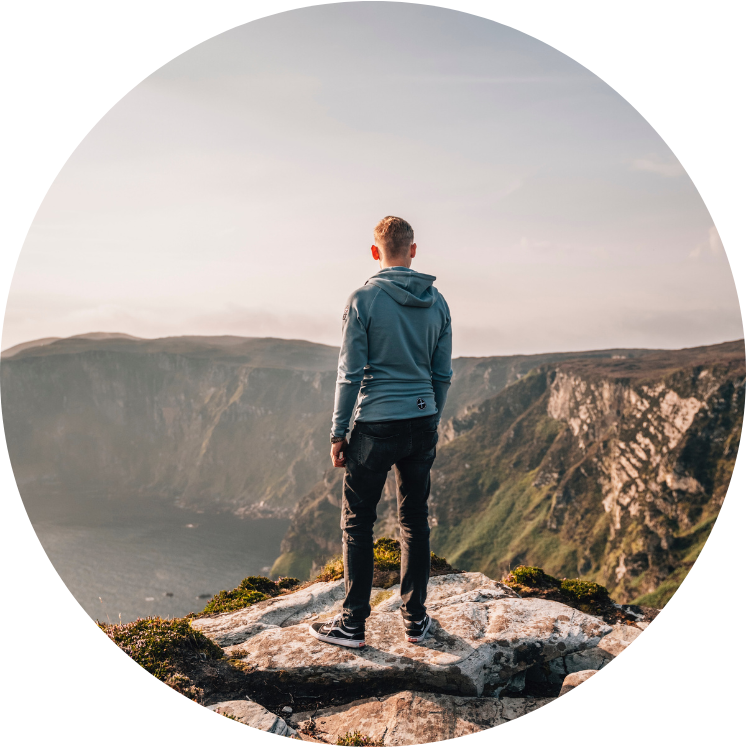 What is physiotherapy?
Physiotherapy is a medical, hands-on approach to relieving pain and restoring function. Physiotherapy services include a broad range of treatment approaches that can help individuals live supported, strong, and mobile lives. Physiotherapists are medical experts in musculoskeletal and neurological conditions, and work closely with physicians, strength & conditioning coaches, massage therapists, and additional practitioners to support your health.
Our Kelowna-based physiotherapists evaluate your movement patterns, identify the cause of your pain, and work with you to eliminate it. While every client's condition and pain are unique, your physiotherapist will use a variety of gentle hands-on techniques, exercises, and equipment to relieve pain quickly and restore your function to optimum levels. The overall goal is to restore pain-free mobility and function, and to prevent the injury or pain from recurring.
At Affinity Family Wellness, we treat any condition related to joints, muscles or nerves for all age groups, with pelvic health being a specific area of focus.  If you are unsure if your problem can be addressed by us, please feel free to give us a call or email us. Some examples of conditions we treat are:
Neck & back pain and stiffness
Nerve impingement, such as sciatica
Sports injuries, such as ankle or knee sprains and shoulder pain
Arthritis
Concussion
Overuse injuries, such as carpal tunnel syndrome or Achilles tendinitis
Whiplash following a car accident
Incontinence
Back pain due to weak pelvic floor muscles
Pre/postnatal pelvic health conditions
Taping
Soft Tissue Release
Manual Therapy
Cupping
Customized Exercise Prescription
Dry Needling (IMS-style acupuncture)
Orthopaedic rehabilitation
Affinity Family Wellness services provides Kelowna and area with orthopaedic rehabilitation – a branch of physiotherapy that specializes in the assessment, diagnosis, and treatment of the musculoskeletal system, which includes pathology or dysfunction of bones, muscles, cartilage, tendons, ligaments, and joints. This branch of physiotherapy also addresses MVA (motor vehicle accident) injury and workplace accidents in BC. Treatment of musculoskeletal conditions may include the following practices: soft tissue treatments, joint mobilization/manipulation, exercise prescription modalities, patient education, and needling techniques.
Physiotherapists in this realm specialize in the management of a variety of injuries, including those caused by motor vehicle accidents, workplace injuries, slips and falls, overuse injuries, as well as managing preoperative and postoperative care.
When to see a physiotherapist
Affinity Family Wellness' integrated offering of physiotherapy services provides an effective approach to resolving pain, maximizing athletic performance, healing injuries, and optimizing functional movement.
You may consider calling us if you:
Are seeking sports-based injury treatment
Will be undergoing surgery in the foreseeable future
Plan on becoming pregnant, are pregnant, or have given birth in the past
Are seeking support and drug-free pain management for a structural condition that limits your daily movement and comfort
Have experienced a head injury, suspect you have had a concussion, or have been diagnosed with a concussion
Are experiencing an overuse injury
Are seeking treatment for joint, muscular, or nerve pain
Have changes in the physical demands put on your body, such as working from home
Are seeking relief and symptom management for chronic headaches and migraines
Are seeking treatment for dizziness or vertigo
Are looking to promote long-term wellbeing, mobility, and strength
Are undergoing accident injury recovery, and are seeking claim-based support & management
Are seeking pain and symptom management for arthritis, osteoarthritis, osteoporosis, or fibromyalgia
Physiotherapy Rates/Duration:
45-min assessment and treatment – $110
30-min follow-up treatment – $85
45-min follow-up treatment – $110
60-min follow-up treatment – $135
45-minute orthopaedic assessment and treatment – $110
30-minute orthopaedic treatment – $85
Book an Appointment
45-min assessment and treatment – $110
30-min follow-up treatment – $85
45-min follow-up treatment – $110
60-min follow-up treatment – $135
Book an Appointment