Chiropractic adjustments: Not just for backs
A common misconception about the chiropractic process is that it just focuses on issues related to back pain or the spine. In reality, chiropractors are human movement experts that work to bring the body as a whole into balance. With intensive education in the muscle, bone, and nervous systems (and how they work together), chiropractors are able to get to the root of problems and don't just treat symptoms.
Book an Appointment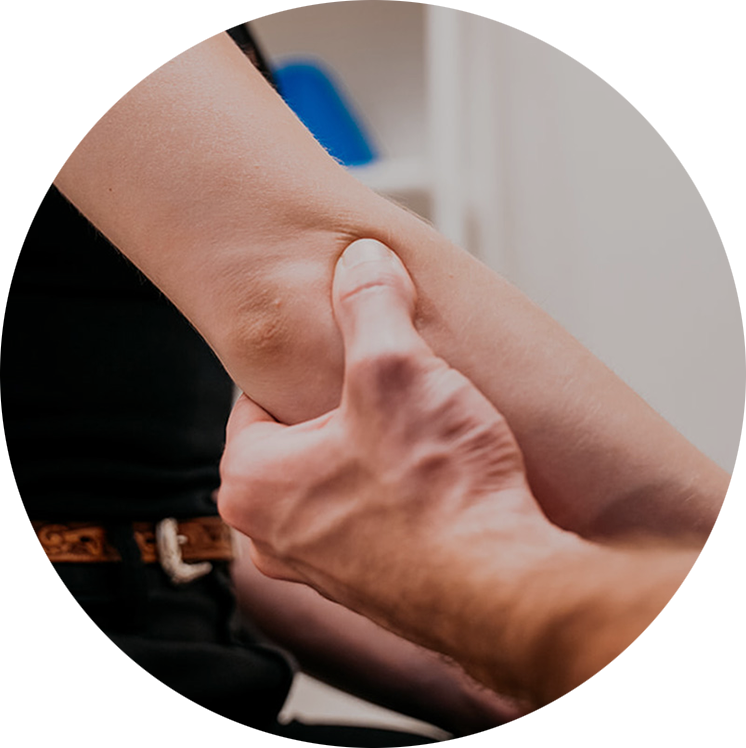 Chiropractic adjustments can address a variety of ailments, such as headaches, sprains and strains, shoulder injuries, whiplash, chronic pain, and athletic injuries. Even if you are not suffering from pain or injury, a chiropractic visit can help you maintain joint function, mobility, and a healthy spine.
Book an Appointment
Benefits of chiropractic care
Chiropractic adjustments can:
Increase range of motion
Correct gait, hip and foot problems
Improve posture
Relieve headaches
Prevent injuries
Help alleviate pregnancy-related back ache
Increase movement and function in the neck, shoulders and back
What to expect from an adjustment session
Depending on your particular ailment, your chiropractor will incorporate one or more of a variety of techniques into a session. These may include joint mobilization, muscle release techniques, muscle stimulation and therapeutic exercises. They will often provide stretches and exercises you can do at home as well to further aid in the recovery process.
A typical technique during a chiropractic session is an adjustment – a highly skilled and precise movement applied by hand to the spine or other joints of the body. An adjustment simply restores proper movement. While occasionally a "popping" sound may occur, it's not a painful experience. The "pop", in fact, is simply the release of an air bubble within the joint itself. The technique ultimately helps improve range of motion and can decrease pain and nerve irritation in patients.
Ongoing treatments vs. addressing ailments
It's a common myth that once you start going to a chiropractor, you will have to continue to go or risk symptoms reoccurring. This is not the case.
In fact, like any doctor, a chiropractor will treat you until your issue is completely resolved. How long that takes depends on the injury and its severity. Going to a chiropractor is not a permanent life-long commitment.
That said, after experiencing the benefits of a chiropractor, many clients find that ongoing treatments improve their well-being. You don't have to wait until something is "wrong" to visit your chiropractor. Making an appointment with your chiropractor on a regular basis helps keep your body in alignment and can prevent the compounding of issues that often lead to deterioration or injury.
Referrals and health insurance
You don't need a referral to visit a chiropractor. Across Canada, chiropractors are legislated as primary contact healthcare professionals.
Chiropractic care is also extensively covered by third party payers including employee benefit plans, worker's compensation boards, the auto industry, extended healthcare services, the RCMP and more. If you are unsure if chiropractic care is covered under your plan, contact your health care plan provider. In British Columbia, depending on your plan, MSP will cover 50% of the cost for up to ten visits a year.