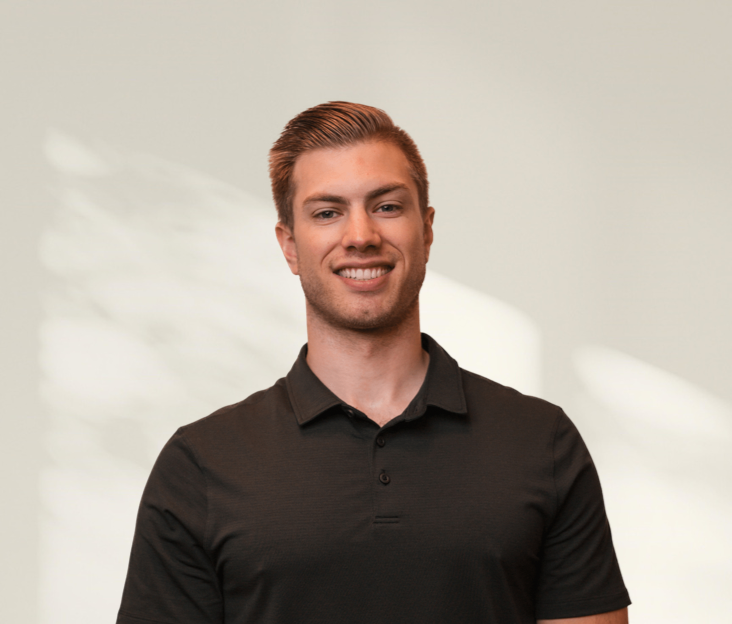 Clayton Selles – Chiropractor
Dr. Selles is changing the narrative on chiropractic care as he offers more than just the traditional chiropractic adjustments. He is an evidence based chiropractor who helps his clients get out of pain through individualized treatment and rehabilitation programs aimed at releasing tight muscles and joints, improving range of motion and strengthening the associated regions.
As a local to the Okanagan he obtained his Bachelor's of Human Kinetics at the University of British Columbia – Okanagan. Dr. Selles then continued on to the University of Western States in Portland Oregon where he completed his Doctorate of Chiropractic with honours (Cum Laude). After a short stint of work in Portland, he moved back home to be closer to his family.
He offers a combination of different techniques including: Diversified Chiropractic Manipulations, Joint Mobilizations, Muscle Release techniques, Dynamic Neuromuscular Stabilization, Proprioceptive Neuromuscular Facilitation, Graston technique, Rock taping, and Rehabilitation Exercises and Stretches. For those who do not enjoy the traditional chiropractic method, he offers a wide variety of gentle adjusting techniques, which include: Activator Method, Joint Mobilizations, Muscle Release Techniques, and Range of Motion rehab.
Everyone can benefit from chiropractic, it's just a matter of finding what method of treatment each individual prefers and responds to. He's worked with all types of clients from young children, to seniors in their late 90's, to elite athletes with Volleyball Canada.
He is a former CIS University Volleyball player and growing up he played every sport under the sun: basketball, soccer, baseball, golf, tennis, snowboarding/skiing, running, cycling, Olympic weight lifting, and track and field. His experience in sports allows him to understand how the body works differently with each and how to fix and prevent associated injuries specific to each.
When he's not taking care of others, he's active in doing what he loves: playing volleyball, golfing, snowboarding, running, mountain biking, or training at the gym.
Thanks, Dr Clayton Selles DC, BHkin