Get the Support You Need To Overcome Life's Challenges!
Clinical Counselling Kelowna
Now offering online counselling sessions as well as ART therapy (Accelerated Resolution Therapy)
Check our Facebook page to see our amazing opportunity for subsidized Counselling for 3 lucky patients during the summer.
Did you know…ICBC now covers the cost of 12 counselling sessions if you've been in an MVA (motor vehicle accident). Motor vehicle accidents can be traumatic experiences that can leave people feeling scared, angry, and alone. Counselling can help people work through their emotions and start to heal. 
Talk therapy can help people process their thoughts and feelings about the accident, while Accelerated Resolution Therapy can help people to reduce or eliminate the negative memories and emotions associated with the accident. Counselling can help people to regain a sense of control over their lives and start to move forward after a motor vehicle accident.
Book online today or call (778) 760-9002 for more information.
Book an Appointment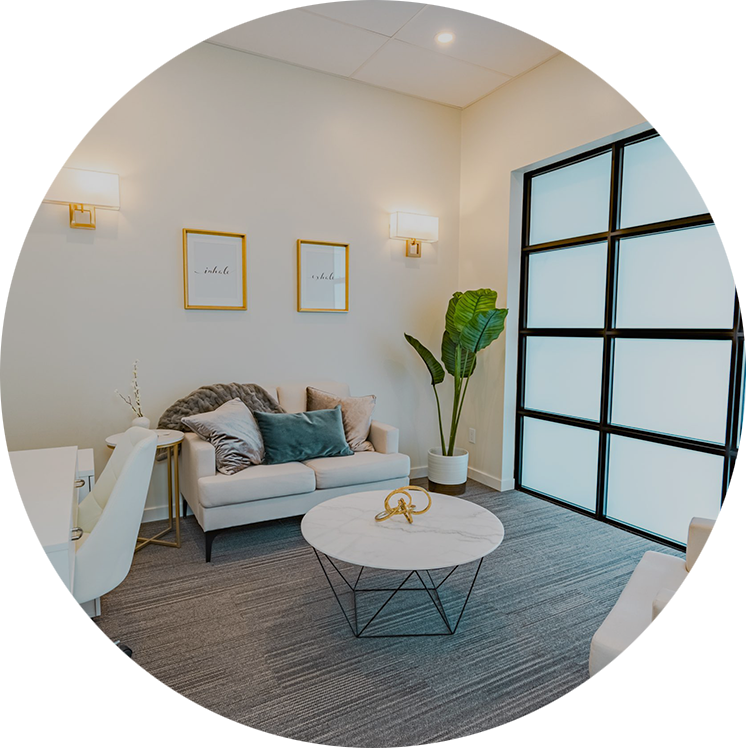 Professional counselling can help you address life's challenges in a positive way by helping you to clarify problems and develop strategies to increase self-awareness.
At Affinity, we are passionate about mental wellness and helping people become the most complete versions of themselves while providing a safe space to explore, heal and most of all, grow.
We know the courage it can take to say "I need help" and make it our goal to align with you in a way that leaves you feeling understood, accepted, and hopeful for change.
We believe that different techniques work for different people. Therefore, we have training in several different therapeutic modalities to allow for the creation of a treatment plan that is tailored to your unique needs. We understand that getting to the point of seeking therapy often means that you have tried several techniques yourself. Our goal is to help you find out where and why you're getting stuck, and most importantly, work towards truly creating change in yourself that is lasting.
Our areas of expertise include anxiety, depression, grief & loss, processing trauma, stress management, and overall mental wellness.
NOTE: Dana cannot work with students from School District 23.
Accelerated resolution therapy
Accelerated Resolution Therapy (ART) is a specialized, evidence-based form of psychotherapy. ART utilizes bilateral eye movements within a very structured protocol to process out the memory that perpetuates patterns and underlying beliefs that are no longer serving you.
There is incredible power in eye movements – while the brain is focusing on the current problem paired with eye movements, unwanted body sensations, thoughts and emotions can be processed out, which puts the mind and body in a much calmer state. This then creates a platform where new connections, patterns and beliefs can be crafted that move you toward true healing. Through ART we are also able to build on your natural strengths and problem-solving abilities without having the complex emotional overload that often keeps you feeling stuck. 
One of the biggest advantages to ART is that within a single session, we are able to help your left and right brain communicate with one another better – this is key to assist in healing as we are bringing relief to both your emotional and logical brain. This is why within the name it has the word resolution – we are truly creating resolve and healing, not just coping with the problems. The evidence to date for ART shows that the changes you make will be long-lasting.
Common issues ART has been applied to: depression, anxiety, post-traumatic stress disorder (PTSD), addictions, eating disorders, phobias, sleeping issues, relationship issues, and grief & loss, just to name a few. If you are truly motivated and ready to dive into some deep and profound work within yourself, then ART may be a fit for you. Please note that prior to beginning ART, detailed assessments must be conducted. She also often recommends 1 or 2 Talk Therapy sessions with her prior to being eligible for ART.
Your Mental Health is Important
Affinity Wellness realizes that counselling is an important part of mental health. We feel that it is essential for individuals to have someone to talk to, in order to help them cope with life's challenges. Counselling can provide individuals with the tools they need to manage their mental health, and improve their overall well-being.
Clinical Counselling FAQ
A clinical counsellor is a trained professional who works with individuals, couples, and families to help them overcome a wide range of emotional and mental health issues. They use a variety of therapeutic techniques to help clients identify and resolve their problems. 
The role of a clinical counsellor is to provide a safe and supportive environment for clients to explore their thoughts, feelings, and behaviors. They work collaboratively with clients to develop a personalized counselling process and provide guidance and support as clients work towards their goals to improve their quality of life.
The length of counselling varies depending on the individual's needs and goals. Some individuals may only require a few sessions to address a specific issue, while others may benefit from ongoing therapy to manage chronic mental health conditions. Your clinical counsellor will work with you to develop a treatment plan that is tailored to your unique needs and goals.
Counselling can help with a broad range of mental health concerns including:
Childhood traumas

Relationship Concerns

Stress from life challenges

Anger Management

Career Planning, Communication, Relationship Building

Life transition periods

Interpersonal relationships

Complex trauma