Get Back to Living Your Best Life With Affinity Wellness!
Osteoaesthetics Kelowna
A holistic approach is employed to maintain the body's natural beauty and functionality, without resorting to toxic or invasive methods. The focus is on nurturing the body's internal workings, enhancing the function and well-being of all organ systems.
Book an Appointment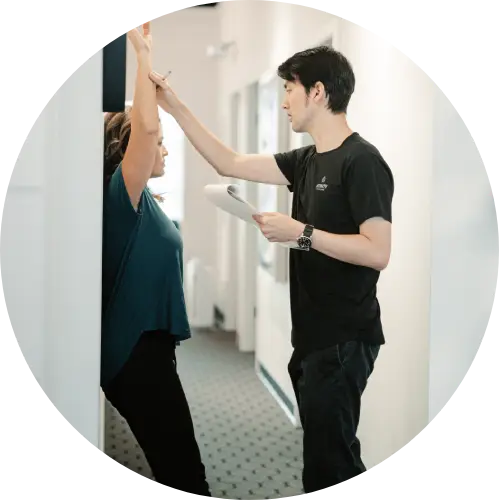 We Are Here for YOU!
Osteopathic Practitioners support the body's ability to restore and maintain health by using skilled palpation and manual techniques to influence muscles, joints, nerves, connective tissue, circulation and internal organs.
The World Health Organization, in its 2010 report on Osteopathy, recognized osteopathy as distinct from other healthcare professions that utilize manual techniques, such as physiotherapy and chiropractic, despite some overlap in the techniques and interventions employed.
We also offer direct billing to most major insurance companies as well as ICBC. Please see our direct billing page for more information.
Enhance Your Appearance With Confidence Through Osteoaesthetics
Osteoaesthetics, as the name suggests, is an innovative approach that combines the principles of osteopathy and aesthetics. While traditional aesthetic treatments focus solely on improving the appearance of the skin through topical therapies, osteoaesthetics takes it a step further by aiming to enhance inner body function, which in turn leads to an improved external appearance. It's important to recognize that the face is not separate from the rest of the body; they are interconnected in a complex web of physiological and structural relationships. When we take a holistic approach to facial care, we are not just treating the surface, but addressing the entire body as well. 
Book an Appointment
By promoting harmony and alignment within the body, osteoaesthetics activates the natural rejuvenative capacity, effectively slowing down the aging process. This comprehensive approach recognizes that true beauty comes from within and that by optimizing the body's internal balance, we can achieve long-lasting and truly transformative results. Through osteoaesthetics, we unlock the potential for a more radiant and healthy appearance, as well as an overall sense of well-being. By considering the intricate connections between our physical and aesthetic selves, we can achieve a deeper level of beauty that goes beyond skindeep. So, if you're looking for a comprehensive and integrative approach to enhance your natural beauty, osteoaesthetics might just be the solution you've been searching for.
Let's take puffy eyes (eye bags) as an example. The aesthetic approach focuses on the eye area directly using topical treatments, therapies like laser resurfacing, fillers, and, as a last resort, surgery. On the other hand, osteoaesthetics views puffy eyes as a visible symptom of underlying changes in the body. It could indicate poor kidney function or obstruction hindering fluid flow, leading to accumulation in various areas, including the eyes. Osteoaesthetics aims to identify internal imbalances and address the root cause of symptoms, such as eye bags.
Book an Appointment
As part of our multidisciplinary clinic, our leading healthcare professionals at Affinity Family Wellness are dedicated to helping you achieve your health goals – combining a wide variety of skills and expertise that spans the entire chiropractic, physiotherapy, massage, counselling, registered dietetics, and exercise rehabilitation wellness spectrum.
AS A TEAM, WE PROVIDE A WHOLE-BODY HEALTH AND WELLNESS APPROACH.
Book an Appointment
OSTEOAESTHETICS NOT ONLY ENHANCES NATURAL BEAUTY BUT ALSO PROMOTES HEALTH AND OVERALL WELL-BEING, RESTORING A HARMONIOUS BALANCE.
By utilizing osteopathic principles, a comprehensive assessment of the entire body is conducted, step by step. This includes evaluating the functionality of the musculoskeletal system, visceral organs, neuromuscular system, and peripheral vascular system. The aim is to identify the root causes of both aesthetic and health concerns. Based on the client's specific issues and problem areas identified during the assessment, a range of manual therapy techniques are employed, targeting muscles, ligaments, fascia, and bones.
OSTEOAESTHETICS HARMONIZES THE PHYSICAL, EMOTIONAL, AND ENERGETIC ASPECTS, FOSTERING OVERALL BALANCE AND WELL-BEING.