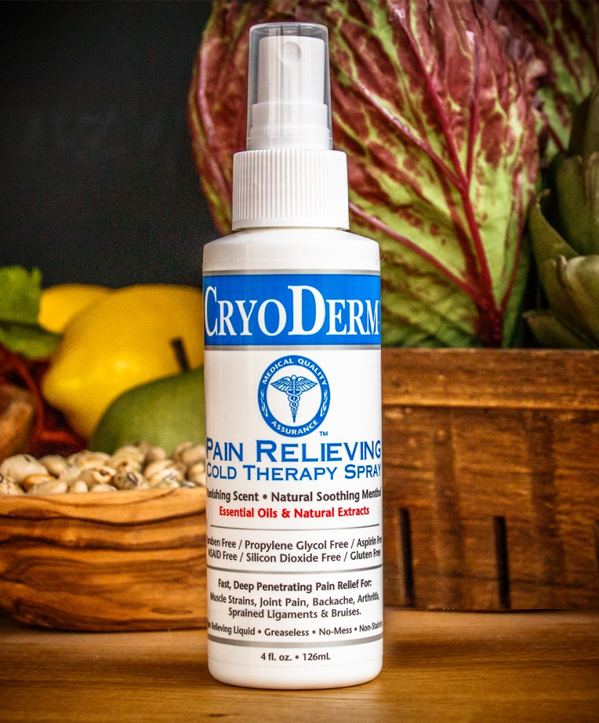 ​Don't Suffer Another Minute. CryoDerm is Doctor-Recommended to Provide Relief From:
Back, Shoulder & Neck Pain
Muscle Sprains, Strains, Spasms
Sore Muscles & Muscle Cramps
Foot, Heel and Ankle Pain, Leg Cramps
Neuromas, Diabetic Neuropathy & Plantar Fasciitis
Arthritis, Bursitis & Tendonitis
Painful Elbow, Wrist, Hip, Knee & Ankle Joints
Pain Relieving Cryotherapy with MSM Arnica. It's fast acting, cold as ice, deep penetrating and long lasting.
Learn More