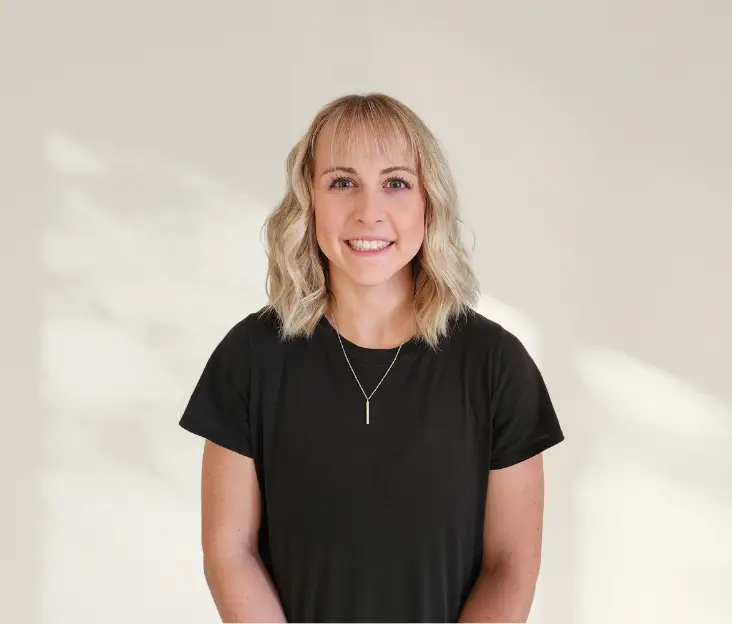 Kayla Sieg – Kinesiologist
Hey there! I'm Kayla Sieg. I graduated from the University of British Okanagan with a Bachelor's degree in Human Kinetics. Growing up in Edmonton, Alberta, I've always been passionate about staying active and trying out different physical activities. From playing rugby, volleyball, and basketball during my school years to now enjoying weight lifting, CrossFit, hiking, running, and rock climbing—I've pretty much done it all!
I totally understand how frustrating and life-altering injuries can be. That's why I'm excited to share my knowledge and help others regain their sense of normalcy. My goal is to equip my clients with the tools and confidence to overcome any obstacle and achieve their goals. I believe in long-term, personalized solutions rather than quick fixes.
Throughout my journey, I've had the opportunity to work with diverse populations, ranging from youth hockey athletes to seniors living with Parkinson's disease, dementia, and other chronic conditions. I've even volunteered in a research-based exercise training program, supporting individuals with multiple sclerosis and those who are paraplegic. These experiences have shaped my passion for helping others, and I'm so grateful for the knowledge I've gained from my amazing colleagues.
Having lived in Kelowna for the past 4 years during my undergrad, I've come to absolutely love this city and don't see myself moving back to Alberta anytime soon. My ultimate aspiration is to become a physiotherapist, and I'm incredibly excited to work in a clinic where I can continue to learn from my colleagues and make a positive impact on people's lives.