Get Back to Living Your Best Life With Affinity Wellness!
Deep Tissue Massage
Shiatsu or Sports massage are forms of Deep Tissue Massage. They are powerful forms of bodywork that focuses on relieving muscle soreness or tension and restoring balance in the body. Our skilled therapists use advanced techniques combined with deep pressure to target areas of tension while providing lasting relaxation. Deep Tissue Massage is also very popular with athletes looking for relief from muscle soreness or tightness.
Whether you are dealing with chronic pain, injuries, fatigue or tight muscles from regular activity – we have the expertise at Affinity Wellness to get you back in the game!
Deep Tissue Massage is perfect for anyone looking for relief from muscle soreness or tightness due to overworking or poor posture. It can also be used as a preventative measure against injury, as regular sessions will help reduce tension before it reaches harmful levels. People suffering from sports injuries such as sprains or strains may also benefit from this style of treatment.
Book an Appointment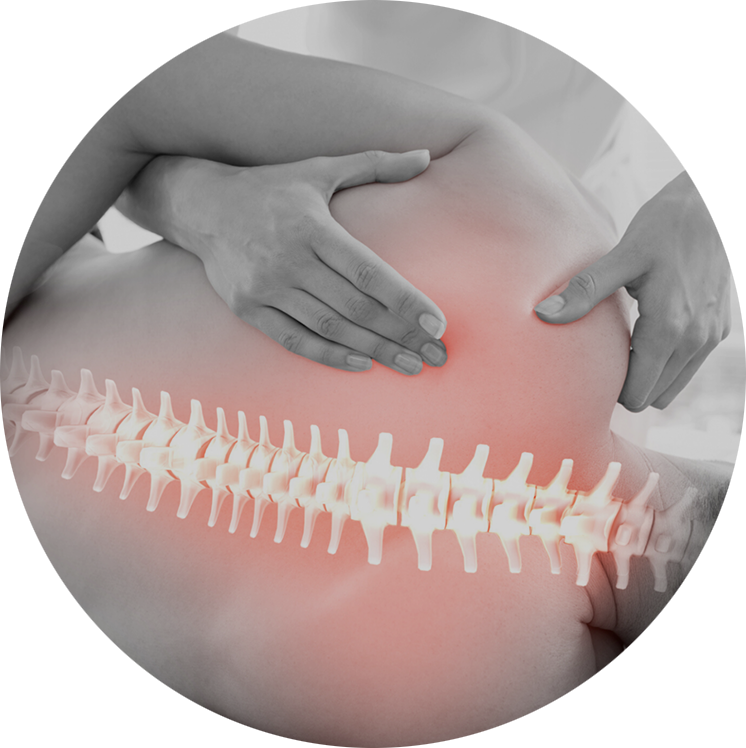 We Are Here for YOU!
Looking for Kelowna's leading Deep Tissue Massage specialist? Look no further than Affinity Wellness. Our experienced team can help you recover from a motor vehicle accident and deal with ICBC injuries, neck pain, back pain, shoulder pain, sciatica, or general stiffness and pain. We also offer wellness services to help you reach optimal health and get back to living your best life. Our convenient location and flexible hours make it easy to get the care you need.
Choose Affinity Wellness, your best choice, for Deep Tissue Massage!
Shiatsu Massage is a type of Japanese bodywork that uses pressure from the hands to create balance and harmony in the body.
This powerful form of massage works on all levels – physical, energetic and muscular – to help us get relief from muscle tension caused by everyday activities such as sitting at a desk for long periods of time or engaging in strenuous physical activity. Shiatsu therapists use their palms, thumbs, fingers and sometimes feet to apply pressure to key points along the muscles which helps reduce tension and enhance overall performance.
A Shiatsu massage appointment is usually an hour long and begins with a consultation so that your therapist can understand your needs better. During the massage, you will be fully clothed and lying on a massage table, while your therapist works slowly and deeply through the muscles to find areas of tension. At the end of the session, you should feel relaxed and energized.
With its focus on restoring balance and harmony to the body, Shiatsu is a powerful form of massage that can help enhance overall wellbeing. With the right therapist, this style of treatment can provide immense physical benefit – not only for injuries but also in tackling stress related conditions.
Sports massage is a form of medical therapy focused on the assessment and treatment of muscular pain through various techniques. It can be used to improve performance, reduce stiffness, heal injuries, reduce stress, improve circulation, and more. It is suitable for athletes as well as people who engage in regular physical activities such as running or going to the gym.
Sports massage is beneficial for everyone because it can help to reduce pain, improve range of motion, and increase flexibility. It can also help with rehabilitation following an injury, or to prevent the onset of an injury before it happens.
Sports massage is tailored to meet the specific needs of each individual, so that they receive maximum benefit from their treatment. With a combination of kneading, stretching and friction techniques, sports massage can help reduce the aches and pains caused by physical activity. It can also improve joint flexibility and mobility as well as muscle strength and endurance.
Whether are an athlete or someone who engages in regular physical activity, sports massage is a great way to ease tension, improve your performance, and keep your body healthy. So why not give it a try today?
As part of our multidisciplinary clinic, our leading healthcare professionals at Affinity Family Wellness are dedicated to helping you achieve your health goals – combining a wide variety of skills and expertise that spans the entire chiropractic, physiotherapy, massage, counselling, registered dietetics, and exercise rehabilitation wellness spectrum.
AS A TEAM, WE PROVIDE A WHOLE-BODY HEALTH AND WELLNESS APPROACH.
Book an Appointment