Kinesiology is the science of human movement and biomechanics. At Affinity, our kinesiologist works with each of our other health professionals to create customized, specific programs for their patients to accelerate their movement. Check out the active rehabilitation services we offer!
Book an Appointment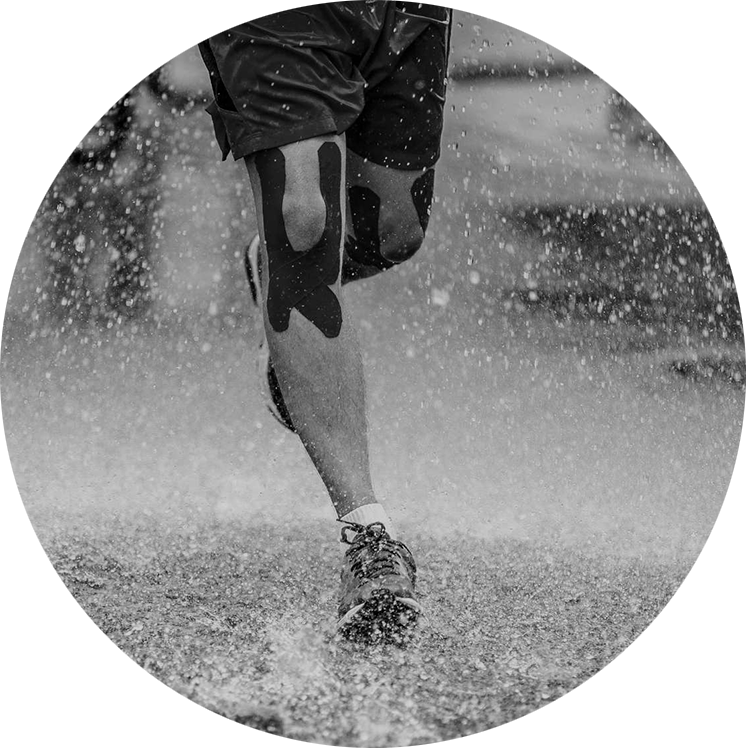 FREE treatments for clients with current ICBC claim!
We are pleased to offer one-on-one exercise sessions with our Kinesiologist. These sessions are taught in our clinic and are personalized to the needs of each individual. Clients who have suffered injury from a motor vehicle accident, workplace accident, surgery or sports injury can benefit from this course of treatment. Our Kinesiologist can also assess and develop personalized programs for those experiencing chronic pain or suffering from other disorders.
Athletic & lifestyle taping
Our Kinesiologists are certified through SportsMed BC to use a variety of taping techniques on the body. Taping provides support and stability to an injured area/joint during sports or activities.